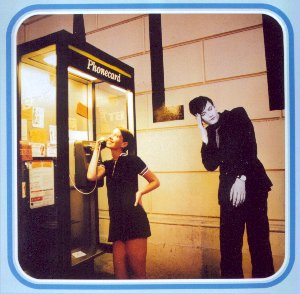 The Different Class Story
This documentary was first broadcast on 8 February 1999 by BBC Radio One as part of their "Essential Albums of the '90s" series.

Cast in order of appearance:

Steve Lamacq (SL): Radio 1 DJ & Documentary Narrator
Jarvis Cocker (JC): Pulp Vocalist
Chris Thomas (CT): Different Class Producer
Noel Gallagher (NG): Oasis Guitarist & Vocalist
Steve Sutherland (SS): Editor of the New Musical Express
John Peel (JP): DJ, Broadcaster and Writer
SL: Tonight's essential album was released in 1995, catapulted the band to the top of the charts and captured the very essence of everything that was Britpop... Pulp's chequered life-story begins as far back as 1978 when they formed in Sheffield under the name Aribicus Pulp, but for the sake of tonight's show, let's start in 1994.
Having finally signed to their first major label, Island Records, the group released His 'n' Hers, their most accomplished album to date. Featuring tracks like Lipgloss & Do You Remember The First Time?, the album peaked at number 9 in the charts, but more importantly, it drew attention to Pulp's unique pop sensibility and style.
The starting point for the follow up album, Different Class, was Common People, a track which Jarvis wrote in the summer of 1994. They first played it at the Reading Festival the same year, where incidentally they were on the main stage sandwiched between Terrorvision and Radiohead. Common People was then first recorded for a John Peel Session in September '94. Jarvis Cocker picks up the story behind the song...
JC: I went to the Notting Hill Record & Tape Exchange to the bit that they have second hand musical instruments in. I sold some records - but they used to have this policy where you could have the money or you could have twice that value in vouchers which you could spend in some of their other shops. So I went for the voucher option and went to the bit with the second hand musical instruments, so I bought this Casio keyboard, went home, and I was just messing about on the keyboard and that's when I wrote the first kind of little riff of it. And then, me and Steve were doing some rehearsals off Holloway Road somewhere and I played it to him, and when we'd stopped laughing he says, "oh yeah, that sounds like 'Fanfare for the Common Man'", or something like that, and I thought, 'oh, that's quite good'. And that gave me the idea for what the song was going to be about.
SL: When it came to recording the track, Pulp were looking to make a few changes to their sound. They'd worked with producer Ed Buller for the previous three years but now they felt it was time to move on.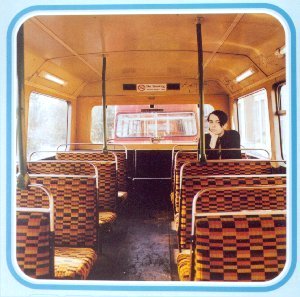 JC: We wanted to kind of make it bigger sounding than records that we'd done before. But at the same time hopefully avoid being pompous. So that was the thing we were aiming for - size, without pomposity - which is a tall order in away. So, we'd listened to lots of different producers who'd made big records such as Trevor Hall... y-know, ooof! - bit much, and Chris Thomas seemed to be the best one cause he'd worked with quite a wide variety of people as well. He'd kind of gone from Sex Pistols to INXS to The Lion King. For a start I was interested to meet a person who could straddle those kind of musical bases. So we sent him a tape and he seemed interested in it and he came to meet us. I was kind of expecting a big-shop producer to come in and say 'hey I can make you a star if you follow my instructions' and he wasn't like that at all. That's the good thing about Chris, to say that he's been involved in so many big records he is very kind of nervous about things.
CT: I was sent a demo of Common People to see if I wanted to do a single with the band and I liked the demo very much and as a result of that I went to see them play live and was very impressed with them. They had these stairs on the stage which was like a prop and it was incredible cause basically it was that every single song that Jarvis sang, he sort of finished at the bottom of the stairs and then he'd go up to the top of the stairs so then when he'd started a new song, he'd make another entrance - so I though it was brilliant! So I was quite impressed with that and the band were great live as well.
SL: So, Pulp were happy with Chris and Chris was happy with Pulp. But still it wasn't all plain sailing trying get Common People just right. Here's Jarvis again:
JC: We didn't get it right straight away. It was kind of like y-know, 60% of the way there and I remembered a look of horror on Chris Thomas' face cause for some reason I thought it would be useful to play him 'Mr. Bluesky' by ELO. That song's a bit cheesy, but there's summat about the start of it where that piano's going 'dun dun dun dun' - it's quite good, y-know. I could listen to it as a good sound trying to forget about the horror of Jeff Lynne, but he obviously couldn't do that and there was the look of horror. it was kind of 'god, is there some bad mistake gone on here'.
CT: When we were mixing it, suddenly Jarvis said like 'well, it's not really right' and we'd spent, I dunno, about a week on the song and here we are mixing it, thinking it's done, and suddenly it's like 'it's not right', and I thought 'what'? And they played me 'Mr. Bluesky' by ELO and it was completely different and they said it should be like that. I thought 'Christ - it's fine to tell me this now.'
SL: But all was not lost...
JC: In a state of drunkenness I think I played some acoustic guitar over the top of the song and that seemed to make it kind of all come together and we'd got it, it was there.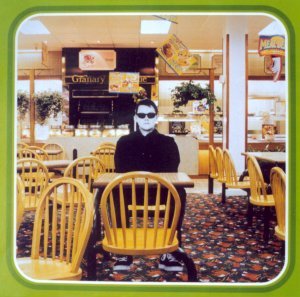 SL: It was spring '95. Common People was complete and Britpop was gate-crashing the mainstream charts. Oasis had just had their first number 1 with Some Might Say and Blur had scored a series of hits from their Parklife album. Pulp, sensing the musical climate was ripe for them, were anxious to get Common People into the shops. Their label, however, wasn't so sure.
JC: I was used to being completely out of step with the rest of... not the rest of humanity... but with most of them! So having written this song - this kind of freakish occurrence where it seemed to be in tune with the mood of the moment, I thought - well, you know - it created a problem because we hadn't got enough songs to do a whole LP, but I felt really strongly that it would be stupid to let this moment pass and to release it eight months later when it was kind of irrelevant. So we had a bit of a fight on our hands to persuade the record company to do that. I guess it's easy for them if you release a single and then three weeks later the album comes out and you 'shove a few off it' and that's it 't-rar - go and write another one'. But we managed to persuade them to put it out and kind of felt vindicated by the reaction that it got when it came out.
SL: Jarvis definitely was vindicated. Common People was both the NME and Melody Maker's single of the week and it crashed straight in to the top 40 at number 2, selling 70,000 copies in its first week. The single retained its position the following week, ironically forcing Michael Jackson's duet with his sister Janet, Scream, to enter the chart at number 3. Pulp were suddenly major league and Common People went on to become one of the songs of the summer. Surely something that must have pleased our Jarvis...
JC: I always thought that rock anthems were like the worst songs ever. I still do to be honest I mean they're appalling. Songs about some kind of issue - I've always hated them. So it was a real surprise to me to have written one. It was slightly embarrassing, you know what I mean? But the thing I always justified it to myself was with the fact that it had come from something that had really happened. I had met that girl at college and all this kind of stuff. Anyway, because that had been a hit I thought well, having had all this time where nobody was listening to us and feeling really on the margins, I don't know, I got kind of excited I have to say - I got carried away - I thought 'yeah man this is like a chance for idiots such as meself to infiltrate the mainstream in some way to have a go'. And I suppose that's where you get the lyrics of something like Mis-Shapes.
Mis-Shapes are these chocolates and they used to have them in the sweet-shop next to our house. They were the ones that had gone wrong in the factory - they were misshapen - kind of 'elephant man' of the sweet world! You could buy them in a bag much cheaper than a normal box of chocolates would be and they tasted as good, it's just that aesthetically they weren't that pleasing so that seemed to be a fairly reasonable metaphor. I can't really listen to that song anymore to be honest but I know at the time I was quite excited. It was like all the kind of speccy losers were coming out the libraries and taking over. That was my idea. It was a nice idea but unfortunately it didn't quite happen did it?
SL: The speccy losers might not have taken over the world, but Jarvis and Pulp were winning hearts left right and centre, not least in their home town. Just prior to the release of Common People, Oasis were due to play their biggest gig to date - Sheffield Arena - with The Verve as the support band. Here's Noel Gallagher:
NG: The Verve had to pull out cause Nick [McCabe] bust his hand. So somebody mentioned this band called Pulp who we'd sort of heard of... [remembering his thoughts]... 'this thing looks a bit weird so yeah I suppose so why not'. We remember watching them while they were on and we were all in the balcony and I think it was the first time they ever played Common People - the whole audience went absolutely beserk and even me Mam - me Mam was sat next to me and she went "God , I really like that song, what's that one called?" and I went "I don't even know who they are - I don't know what the song's called". And we all sort of looked at each other and went "fuckin' hell, it's a good job we're good".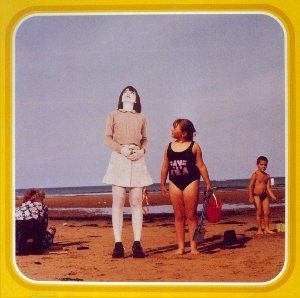 SL: Common People set the agenda for the rest of the songs that were to become Different Class. Following the successful working relationship Chris Thomas had formed with the band, they continued to work on some more tracks, though these didn't quite gel.
JC: We'd been writing some more songs in a state of excitement. We went in and started recording them and a few weeks after that had happened we got asked if we wanted to play at Glastonbury because of the Stone Roses having to pull out. It was kind of, in terms of making the record, it was a bit of a pain cause it meant that we had to have a break from it but we were kind of excited by it and also we'd just written the song Sorted For E's and Wizz and I thought that would be quite good to play at that - not that I wanted to bring everyone down, but it just seemed that that it was dealing with that kind of situation, it would be a good place to play it for the first time.
Pulp's Glastonbury headline appearance was an undisputed triumph. Seizing their slot as Saturday night headliners, their set had a celebratory feel about it which encapsulated the mood of the summer of '95. Revitalised from the occasion and no doubt spurred on by the sound of 50,000 people singing along to Common People, the band returned to the studio with Chris Thomas and Jarvis wrote some new material. This time the songs did gel, even writing the lyrics was relatively painless.
JC: That was probably my most creative period of writing words - well concentratedly creative - because unfortunately I don't always take notes, I do occasionally write things down in a book as I'm travelling around and stuff - and on the back of bits of envelopes but I hadn't really got that much and we were demoing the songs up in Sheffield and I was staying with at my sister's house. We'd recorded all the music and what usually happens is that that we will record the songs and somebody will draw it to my attention that there needs to be some singing over the top... "If you're going to sing Jarv you really ought to have some words rather than like the mumbling you've been doing for the last four months". I had to accept this as a fact and we'd recorded all the music and we had eight songs and I had to write the words for all eight songs in one night. In the end I didn't do it in one night, I did five one night and three the next night. I just sat in me sister's kitchen with... there was this brandy me mother had brought back from Spain and I just kind of necked that, passed out after five and finished off the other three the next night. It was obvious that there was something waiting to get out. That's what a lot of the feeling was on that record I suppose is that having waited such a long time to get people's attention, once you'd got it you had to do something with it.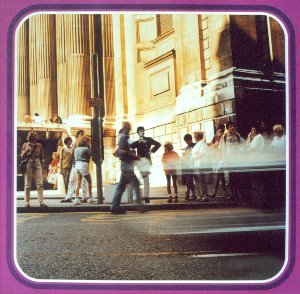 SL: As the sessions for Different Class came to a close however, Jarvis still had his doubts about the overall strength of the record.
JC: To be honest I remember feeling I wasn't convinced that the album was going to hang together as a whole LP. Right up to the very end I thought there were too many slow songs. I don't know how many song we had - about 16 or something - and it wasn't until the engineer, Pete Lewis, who always works with Chris Thomas, did this kind of running order. I can remember him giving me this cassette and I thought 'God that's a stupid order, I would never have chosen those songs to be next to each other - that'll never work' and I took it home and put it on and you could just tell that it worked. It sounded like an LP then. I was really pleased but it wasn't really until the last minute that I knew that I felt that it really hung together as a record.
Sorted For E's & Wizz I was really pleased with cause I'd had that phrase hanging around in me head for ages ever since this girl had been telling me about the Spike Island concert that she went to. I Spy - I thought that was a good song - I liked that. I was glad to have got a lot of hatred out of me. I quite surprised myself by being so vindictive in that song. F.E.E.L.I.N.G.C.A.L.L.E.D.L.O.V.E I quite like - we were trying to do something a bit different there.
SL: As for an album title, Jarvis needed something to tie the tracks together and reflect the main themes, the class system being one them.
JC: The title for the record came to me in a nightclub. The nightclub 'Smashin' - it used to be on Regent Street in this place called Eve Club. I was going down there most weekends and a friend of ours called Anthony... it was one of his favourite phrases - Different Class - it's like that is great - it's in a class of its own. It just suddenly struck me. It was inspiration - a blinding light of inspiration in this club. Because for whatever reasons, a lot of the songs seem to have a bit of a fixation with the class system, that it could be like a double meaning. It was different class in our Sheffield understanding of it - it's boss - it's like saying y'know we're from a different class to you people, or whatever. I'm not exactly sure what class it was. It's not like I think I am working class, because I'm not really. I never really felt that at home in the environment that I was brought up in. I used to get the piss taken out of me a lot cause I was a lanky speccy get. I didn't really know what class, if any, I belonged to and that's why there's that little message on the back of the record which says "We don't want no trouble, we just want the right to be different. That's all." It was kind of hoping to establish a new class.
By definition, if people decide to be individual or decide not to kind of follow a particularly well worn path, they can feel a bit isolated. And I remember feeling quite isolated when I was growing up and stuff and thinking wouldn't it be great - it sounds really crass y-know - wouldn't it be great if there could be a way of a mainstream not being some kind of blanding emasculating kind of thing, but that included people from all different kinds of backgrounds - it was a beautiful dream!
SL: Already perceived as a bit of a stylish band, Pulp were becoming known for their own line in alternative glamour - a sort of colourful, low-budget chic. Jarvis' time scouring second hand shops and market stalls also lead - in a roundabout way - to the sleeve of Different Class.
JC: When I first moved down to London I went to Brick Lane market and I bought these women's fashion magazines called Nova. I've since now acquired a full set of these magazines - it's not that I want to be a woman - but the photography and the design of this magazine were really good. There was one particular photo story - I think it was something to do with places that Lenin had lived in when he was in London or something and they'd got this cut-out of him and put it in various locations in London. It had quite a nice atmosphere and I thought that would quite be good for the sleeve.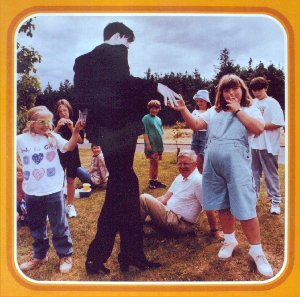 It was useful in many ways. There was the practical reason because once the cut-outs had been done, then Rankin and Donald Milne who did the photography, went out and just took pictures of them anywhere and we didn't have to be involved it in. And once we'd got our poses right just for the cut-outs then that was it, we didn't have to worry about looking okay. It seemed kind of good with the cut-outs being in a certain situation it was like they were there but they weren't really part of it - they weren't actually part of that scene that they were in. So it seemed to be kind of appropriate somehow. I suppose the funniest thing that happened when that sleeve was being done was there's a picture of Russell in there and he's on a beach with some donkeys. Russ was on holiday with his family in Scarborough, walked on the beach and suddenly came across himself there - by complete chance came across Rankin taking a picture of his cut-out on the beach which kind of freaked him out a bit.
SL: With the album complete, it was time for Pulp to step back and judge what they'd achieved.
When it was done, I had this order that the engineer had sorted out and I took it home and listened to it and I thought 'God, that sounds alright'. So then I played it again just to make sure that I hadn't imagined it. I played it on various things like on the crappest tape recorder I could find and then on a good one and it sounded good. The thing is you listen to records so much when you're making it, then once it's made you really don't want to listen to it anymore cause it drives you mad. That's it, it's done then.
SL: The double sided single of Mis-Shapes and the controversial Sorted For E's & Wizz was released at the end of September. It equalled the number two chart position of Common People and Pulp embarked on a sell-out tour of the UK. Different Class finally hit the shops at the beginning of November 1995, almost six months after the album's first single had been released. In it's first week, it sold over 300,000 copies and the press reviews confirmed that they made one of the most important records of the year.
JC: I'd like to say that I didn't read the reviews to the record but y-know, you can't help it, you have to. The thing is you know when you've done something good I think - you always do know it. It's nice for people to confirm it obviously - good for the ego and all that kind of thing. But you kind of know whether it's good or not.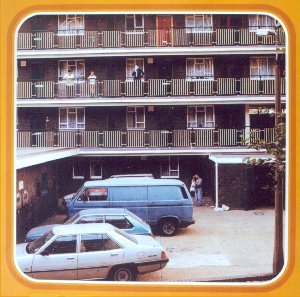 SL: NME Editor, Steve Sutherland...
SS: Pulp are old showbiz troopers. They've been around for years. I remember when I worked on Melody Maker many many many years ago, there were a few people there who championed Pulp like crazy. And they just seemed to have been around forever and yet they were never going to make it and then suddenly on the back of their being an interest in English, specifically, characters, Jarvis sort of came out of the woodwork and made this one fabulous album which was very observant about British life, it was very kind of Ken Loach, very Mike Leigh, it was very suburban, it was very us. It kind of immortalised a kind of slightly quaint loser mentality that the British have. It had a good sense of humour, it had a very wry, ironic, feel to it and I think it summed up for a lot of people the way their generation was - a bunch of people who probably carry around visions inside their head of being one thing when they were something very very different entirely.
SL: Pulp, who'd spent years dealing with the fact that they didn't fit in anywhere, suddenly found their place with Different Class. It was almost as if 1995 was the year when the Britpop jigsaw finally fell into place and all the difficult pieces, Pulp included, suddenly made sense. We'd put Blur in, Oasis, we couldn't exactly find where Radiohead fitted, but it looked like it was in a corner somewhere, but slap bang in the middle, Pulp had found their niche. They were funny, sharp, dry and distinctive. And every indie club you went into finished the night with Common People as a celebration of the misfit indie gang who'd finally taken revenge on the charts.
JC: With what was happening in music at that time and stuff that had been kind of stuck in an indie ghetto for years and suddenly they were selling out Arenas and stuff like that, it did seem like there was a big chance happening y-know, obviously a few years later now, things have settled down and B*Witched are number 1 in the charts and not that much has changed.
SL: Select Magazine and The Guardian voted Different Class album of the year, and Melody Maker made Common People single of the year. The albums' prestige carried through into 1996 with Common People winning an Ivor Novello award, while Different Class was nominated for and won the Mercury Music Prize. Jarvis: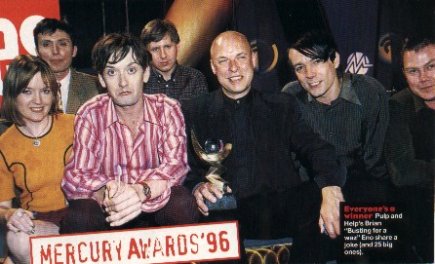 JC: It was nice to win the Mercury Prize, but it seemed funny to be winning an award for a record that basically had been out for 8 months or something, so it was quite kind of... not dead... but it was certainly in the past so it seemed funny to win an award for it. But we were kind of pleased. But I'd got it in to my head that there was a curse of the Mercury Prize and I didn't want it to be passed on to us so it was kind of handy that the Warchild record was also up for the same prize cause we had a way of giving it away to a good cause, so we did. It was like the full stop on the record really. That was it. It was official that it was considered to be alright and we had to try and think about something else then.
SL: Listening to it now, Different Class backs up Jarvis' view that it was a big and bold pop record, but as well as having a classy singalong side to it, there's a depth to the record, and it's lyrics, which helped prolong it's sell-by date. Jarvis again...
JC: Well I haven't listened to the record for a long time. I had to listen to it a bit for when we did this last tour because I couldn't remember some of the words which was a bit embarrassing. I enjoyed listening to it y-know. It does seem a long time ago but it made me feel quite happy listening to it. It is the past. The trouble is when you make a record, that when you listen to the songs you er... I mean it's not so bad with the passage of time, you forget about the technical details like you think, 'oh God, I had a really bad cold when I did that bit' or 'I remember everybody shouted at me when I played that guitar bit' or something like that, you kind of forget those things and you do get to be able to listen to it a bit more objectively. That's one of the things about when you start making music, it does take away a little bit of the magic of it because you learn how it's put together and so you break it down in to its constituent parts. Like you say 'God, that hi-hat's a bit loud' which isn't really the point of the song is it? And you can never really get over that I suppose."
SL: NME Editor, Steve Sutherland...
SS: Well it's certainly Pulp's best record. I think it was a celebration of a way a life of a generation finding a voice for itself out of a kind of debris of the Beatles and the Sex Pistols and everybody else that went before that was supposed to be better than them. And also it was a great triumph of that band over adversity and Jarvis particularly over the fact that he'd been banging around for years and not getting anywhere. And that vibe still comes off it and I think it's a really joyous record.
SL: Long time Pulp supporter, John Peel...
JP: I think it's fair to say that when I first heard Different Class all of the way through I was impressed by the fact that it had a sort of timeless quality to it and that could have fitted to any one of the six decades during which I've been listening to music, perhaps not the 1940's, but certainly the 50's, 60's, 70's, 80's or 90's and I'm sure it'll sound equally good come the millennium as well. Having said all of that there were very few signs that when Pulp did their first session for the programme back in 1981 that they would end up by producing a record as wonderful and, as I say again, as timeless as Different Class is.
SL: Producer, Chris Thomas...
CT: Every single song on the album I think is really excellent. Common People was definitely one of the best singles that I'd ever made. And the album - I mean once we'd kicked into gear, because we'd started to work very very quickly. Once we came in with that second batch of songs, we were doing two songs a week. We were really really really working very very quickly. And I think what stood out was the quality of the writing. I mean I just loved it, I thought it was fantastic. But at the end of it I realised it was definitely one of my favourite albums.
SL: It's odd now looking back, but I used to go and see Pulp play in London when they could barely draw crowds of 150 people. But the thing I always remember is that whoever I went with, we always come away saying, 'That Jarvis bloke y-know, he could be a bit of a star!'. With Different Class, his time had finally come. Pulp, after 17 years, were the longest running overnight success story of the 90's. Different Class has now sold nearly 2 million copies worldwide, over a million of those in the UK.
But how would you describe the album in 15 words to an alien from another planet...
JC: I'd say it's pop music made by... I've got to do this in 15 words have I? God! I'd better count it... Pop music made by people from the north of England... I've got 5 words left... In the mid nineteen-nineties.