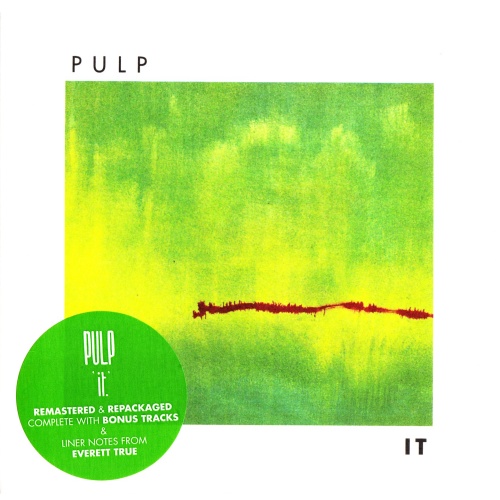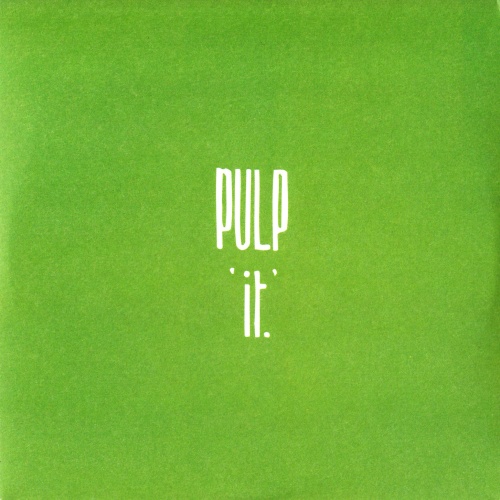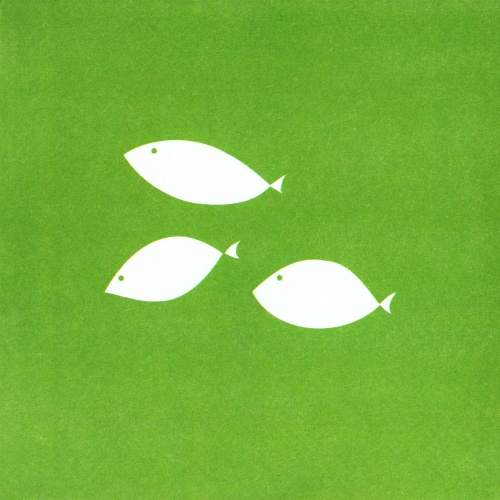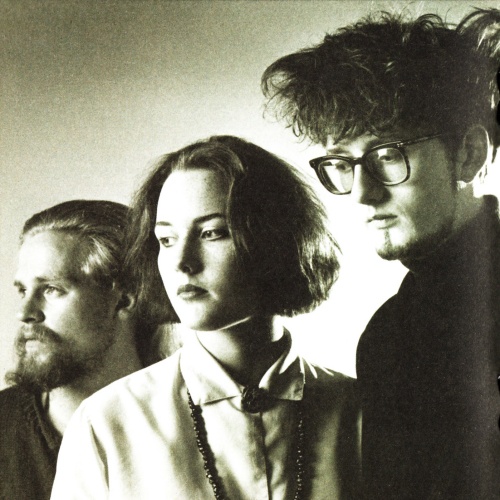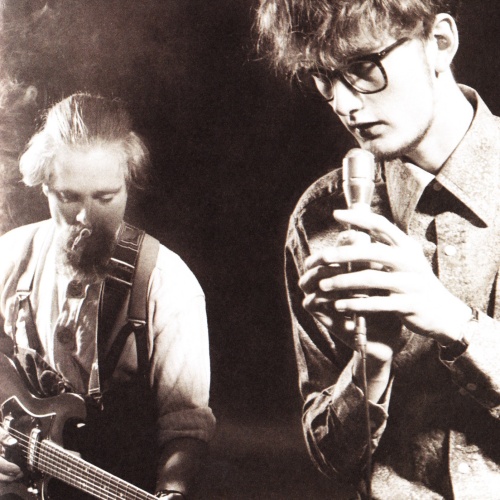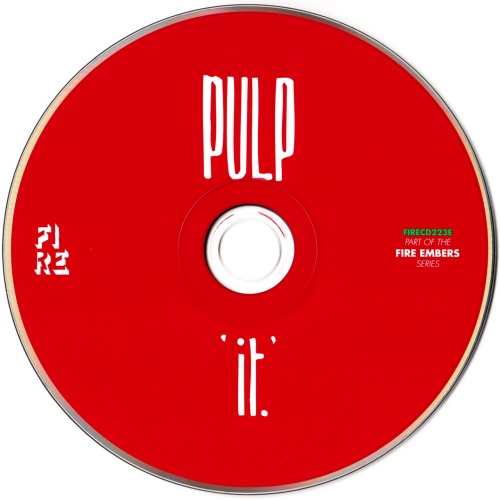 Sleevenotes:

I've been staring at a blank screen for three weeks now, wondering who Jarvis Cocker sounded like in the early Eighties, before realising it's a futile quest. He was too malleable. As one fanzine writer put it, in the early days Pulp sounded, "as if they listen to the John Peel show every night in an endless quest for influences". The shadow of Scott Walker fell heavily across a British post-punk scene too nascent to have the shadow of Ian Curtis falling across it. London-based music critics would compare Jarvis Cocker's early vocal style to that of The Fall's Mark E. Smith, but one suspects that was because they so rarely encountered anyone from up North.
What do you need to know? It has a naive charm that serves it well. It's a curiosity, a youthful offering from a band that even back then (especially back then) were determined to step outside the abrasion of modern music.
Jarvis Cocker formed Pulp in the late Seventies in Sheffield with a bunch of his school-friends when he was 15. In October 1981, Pulp got offered their first Peel Session (when Jarvis was 18)... the sound was 1981: electronic new wave, post-punk, Sheffield. Fairly indistinguishable, but endearingly of the times nonetheless (endearingly, depending on whether or not you loved the times). The Peel Session happened sufficiently early enough for Pulp to be lording it over much of their vibrant home city scene. Most of the first incarnation split when it was time to leave school.
It was the wilderness decade. Jarvis worked in a fish market. Enough people passed through the ranks of Pulp during the first decade to make up two football teams. Sheffield Hopefuls one side. Sheffield Not So Hopefuls the other. The line-up that recorded It, initially released on Red Rhino in 1983 - and reissued on several occasions, through several labels - included a future guitarist with The Mission (Simon Hinkler) and Jarvis' sister Saskia.
The title was a pun. Pulp-it. Get it? Like the band were preaching to the converted... never mind.
"The very first bass player we had was called Fungus," remembered Jarvis Cocker to the NME in 1992, "and he used to play the songs five times faster so he could finish and go and have an ice-cream. Then we had another one who looked about 11 years old. At our first concert his bass started feeding back, and he didn't know what to do, so he just ran away from the speaker and fell into the audience, We have had some funny people..."
The voices are warm, inviting. The music is fairground lush and pastoral. Jarvis' vibrato is to the fore, perhaps overplayed but never less than meant. Harmonies and dissolute visions of forbidden partners. There are pan pipes or a flute or something to underpin the desperation.
A fading article from the great lost UK rock magazine Zigzag had it that Jarvis sported, "the nervous dementia of a stand-up comic" and that's about right. There's the same barely hidden desire to please, the same desperate will to impress while retaining a dissolute swagger, a cool made all the more poignant because it is sought after. The songs are fine. Not fully-formed but the more charming for that. You won't be listening to this outside the context of several other Pulp albums. The songs are fine. A song like the softened, folksy 'Blue Girls' wouldn't be out of place in the Jimmy Webb songbook. That's what you need to remember, all you need to know. It's taken me close on 25 years to come to terms with early Pulp: the whirligig swirl and gentle harmonies and Scott Walker croon were out-of-kilter (and sometimes out-of-tune) with the jagged, vicious times.
The single 'My Lighthouse' features backing vocals from Saskia, and seagulls calling. It's as sweet as a half-inched kiss by neon light. Its lightness of touch would not be matched for close on another two decades within the Pulp pantheon, until things came full circle with the 2001's We Love Life. 'Wishful Thinking' is inward-looking, the body language insecure and wanting. Jarvis misses more notes than he hits. 'Joking Aside' lilts, the way music often didn't in the early Eighties. We're talking those boys in their long shirt trousers who sat on stools and strummed acoustic guitars: Fantastic Something and The Pale Fountains and Orange Juice. Not a macho strum at all. 'Boats And Trains' pulsates with teen optimism. Pulp were a band out of time by more than a generation. No one wants to see young men looking forward to life. Audiences would sometimes moon Pulp to express their dissatisfaction. Jarvis would take careful aim and kick back at the bare backsides.
"Outside the new wave was happy, happy bubblegum," future Pulp mainstay and early Pulp fan Russell Senior told Zigzag's William Shaw in '84. "Thrusting crotches in the race to become the Mike Yarwood of pop. New technocrats selling sex to teenagers, fiddling around with knobs and rooting around the past as if it were a jumble sale."
It's fair to say that, even in '84, Pulp were a little embarrassed by this album: recorded too fast, and with scant regard for the velveteen, doubtless. Aren't all debut albums? They didn't need to be. It sounds like Pulp, albeit an oddly scruffed-up, pimply Pulp. It sounds like a jumble sale version of Pulp, selling sex to the mums and romantic outsiders. It sounds like Pulp given a little too much access to the Sixties recordings of the latter-day music hall crooners. But 'Love Love' is a rollicking music hall jaunt through the brighter side of romance that recalled both latter-day Beatles and the Bonzo Dog Doo-Dah Band at their least cynical, or the vagaries of swinging love that Vic Godard was simultaneously documenting in the underrated third incarnation of Subway Sect. It fully deserved to chart 10 years ahead of schedule, but it didn't merit a separate release. At the least, it showed off someone's skills as a fine orchestral arranger, with the squealing clarinet or whatever the hell that wood instrument is.
Dave McCullough compared 'My Lighthouse' to Simon And Garfunkel and Billy Joel in his Sounds album review, which was fair enough: although to call It "soft rock" seemed to be giving soft rock a little too much credit. He wanted to love this album, was desperate to love the album the way young music critics often are about young bands, but went on to write, "Pulp, by the end, are floating on a bed of sumptuous nostalgia, airy-fairyness that satisfies a bit but does not claw at your heart." No one does nostalgia quite as well as the young. Even if they don't have a hold on your heart.
In 1984, Senior stated: "It had innocence, naivety, romanticism, good tunes, and it was a fair document of puberty, but it doesn't compare to what we do now." That was in 1984. Pulp had already been going six years by this point. That was 27 years ago. It didn't compare to what Pulp were doing 27 years ago. Whoa. It's nice to know the scope of your limitations.
A cabinet of curios.
Everett True, 2012
---